Grow and Monetise Your Facebook Group -- Without Feeling 'Salesy' or 'Douchey'
HERE'S WHY FACEBOOK GROUPS ARE CRUSHING IT RIGHT NOW:
BUT CURRENTLY ONE OF THESE CHALLENGES ARE FRUSTRATING YOU...
The pressure of building a successful group begins to take its toll when you stop seeing results or progress.
If you've asked yourself any of these questions then you're in the right place.
never fear, i'm going to show you how to:
Launch and fill your group the right way using my 9 fast fill methods. If you have an established group already, we'll pour fresh members into it and make sure it's set up correctly.
Next, we'll take my top engagement building posts and create powerful engagement right off the back of your launch OR we'll use the right posts to revive your group if it's been suffering.
Once your group engagement has risen, I'll teach you my lead generation strategies that will have people asking to work with you.. Without you ever mentioning anything about 'Signing up here' or 'Click the link to join now'. 
After generating new leads from your group (which also work outside your group - FB Page, Email, Instagram, LinkedIn) I'll show you how to sell your product or service via chat.
Then I'll show you the perfect method for sharing client testimonials in a soft and simple way that will drive your authority and social proof through the roof and even increase sales. (This whole process takes less than 30 seconds)
In This Program You Will Learn How To:
When You Become a Founding Member You Will Receive These Exclusive Bonuses:
You will get access to 3 Masterclass events within the private members only Facebook Group. These masterclasses will all be accompanied by Q&A sessions.
5-Figure Group Launch Masterclass
How to go from ZERO members to a 5-Figure launch within 4 weeks. Comes with
full plan download, exactly what to post when.
(60-90 Minutes)
365 Day Group Content Masterclass
How to create content and know it's EXACTLY
what your group finds VALUABLE, every time! 
Ps. This strategy will grow your email list,
YouTube channel, Instagram acc and
strengthen your group.
(60-90 Minutes)
Facebook Group Psychology Masterclass
 How to understand Facebook and your
audience to set yourself up for long term
success growing and monetising your group.
(60-90 Minutes)
Affiliate Accelerator Program
You will gain access to your own affiliate
account and be able to earn 50% commissions
straight back into your pocket.
Simply refer 2 people and the program
becomes entirely free.
And now I'd like to invite you to join us for the first-ever FB Group Secrets Pilot Program!
As a founding member, you'll get lifetime access to my FB Group Secrets Program and
60 Days of coaching and community support in our members-only Facebook Group for
just $397 (goes up to $997 after we launch)!
Are You Ready To Start Growing Your Group?
JOIN NOW & SAVE
Early Bird Offer Increases After First 25 Members
I'll close the Pilot Program and release FB Group Secrets publicly for $997, So if you...
Then this is your shot at making it happen!
This offer to join the Pilot Program ends in...
PLUS... all of the additional strategies, tactics and methods that I've jammed this course full
of that will enable you to grow your Facebook group to places you never ever imagined possible.
This pilot program includes a mixture of video walkthroughs taking you step by step through strategies, along with downloadable templates and scripts to help you grow and monetise your group.
You get lifetime access to our Members Area Portal that hosts the entire course, videos, downloads and scripts.
You get to download and keep all scripts, templates, worksheets and guides that will greatly help you in the coming weeks, months and years in growing and leading your groups.
You can get lifetime access to the FB Group Secrets program today for just:
$397
And to shoot it straight -
this WILL be a challenge.
Yes, you are excited, nervous and wanting to get started immediately but this program is going to challenge you to think differently and push you in a new way of thinking.
And that's the same for all my clients who were once confused and overwhelmed group owners not knowing how to grow their group...
And are now confidently growing their groups with a solid plan in place.
So if you have read this far then I can imagine you're saying 'That's me, I am ready to go on this journey'.
Then let's DO THIS and get to work on growing your group the right way so you can stop worrying and wasting time on things that aren't working.
What Are Others Saying Already?
Frequently Asked Questions
My Guarantee To You Is This:
If you follow all lessons in the next 30 days and don't
love it, I'll buy it back at full price AND I'll throw in $10
bucks for a cold drink on me.
All you have to do is send me an email with screenshots showing that you
took action on each strategy and I'll buy it back with no further questions...
If you want to KNOW that you KNOW -  that you
have proven strategies in place for  growing  your
group the right way without feeling salesy...
Then I cannot wait for you to get started so we can kick a tonne of
group goals together over the next 30-60 days.
I'll see you on the inside..

Go well,
RYAN BOWLES
RYAN BOWLES - COPYRIGHT @ 2019 - ALL RIGHTS RESERVED
- The Body Factory -


THE BEST GYM IN NYC
- POWER -
Programs
You won't find any typical fitness programs here at TBF. We are known for making versatile programs that challenge any type of hardcore athletes. We do have "normal" training facilities, but our Special Events are definitely the most popular programs we have. 
- Skilled -
Instructors
We have some of the world's most interesting instructors here at TBF. Professionals from everywhere pursue a career at our gym because it gives them a challenge they can't get anywhere else. Every month we pick the Instructor of the month based on certain tough criteria.
- Awesome -
Facilities
From the outside, our building looks like a condemned factory. But once inside, you will instantly see how we have used this destroyed interior to our advantage. Bricks, wires and wood play a huge roll in our special training equipment. Hard training requires hard materials.
- Upcoming -
Special Events
Welcome to Insutanto Websites. This is your first post. Edit or delete it, then start creating!
About this event
- Instructor of the month -
Melanie Metal
Melanie "Metal" Jones has been with The Body Factory for 6 months and we are quite proud of her. She makes spinning and CrossFit programs that even the most die hard athletes will choke on. She has earned her nickname, Metal, due to the taste people have in their mouth after training just 10 minutes with her.
- Opening -
Hours
Monday: 4:30am - 11:00pm
Tuesday: 4:30am - 11:00pm
Wednesday: 4:30am - 11:00pm
Thursday: 4:30am - 11:30pm
Friday: 5:30am - 12:00pm
Saturday: 5:30am - 12:00pm
Sunday: 7:00am - 10:00pm
- Company -
Address
The Body Factory
4863 Pretty View Lane
New York, NY 10001
P.O. Box 789232
info@thebodyfactory.gym
Tel: 707-946-7464
Fax: 707-946-7465
Monthly Plan
Access to tanning & spa area

Discount on selected equipment

Free The Body Factory shirt
Yearly Plan
Unlimited access to tanning & spa area

Discount on selected equipment and drinks

Free The Body Factory shirt & bag
VIP Plan
Unlimited VIP area access

Unlimited personal training

Unlimited access to VIP wellness area
Watch this short 30 second video from Jason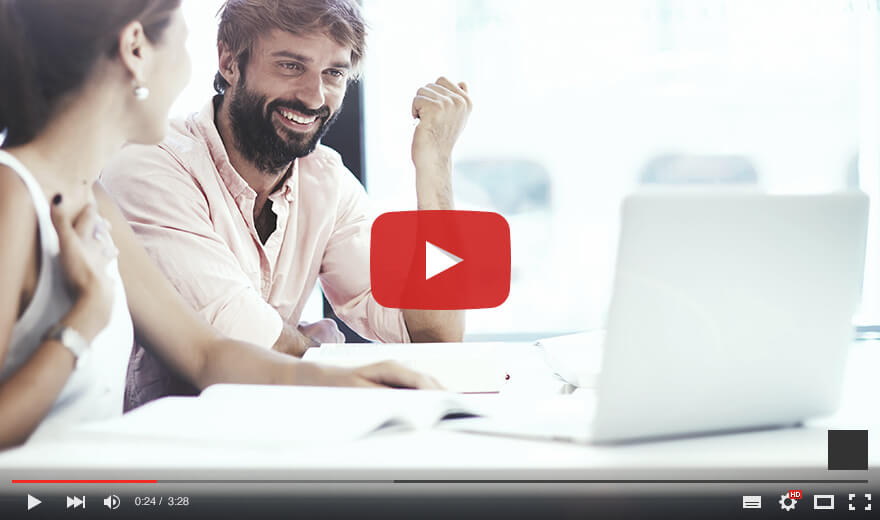 WARNING: Have a disclaimer or a warning that you want users to know? This can be anything related to a limited time for registration or limited seats available for the conference.
YOUR TICKET
Admit One: Pro Conference 2017

Tuesday: May 24th
2pm Pacific, 3pc Mountain
4pm Central, 5pm eastern

Your Host:
Jason Pearson
CEO & Founder of our company!
Your final call-to-action on
the page to encourage them to act
You Can Ask Users To Add This Event To Their Calanders, Set Reminders, etc!
Copyright 2016 | Yourwebsite.com